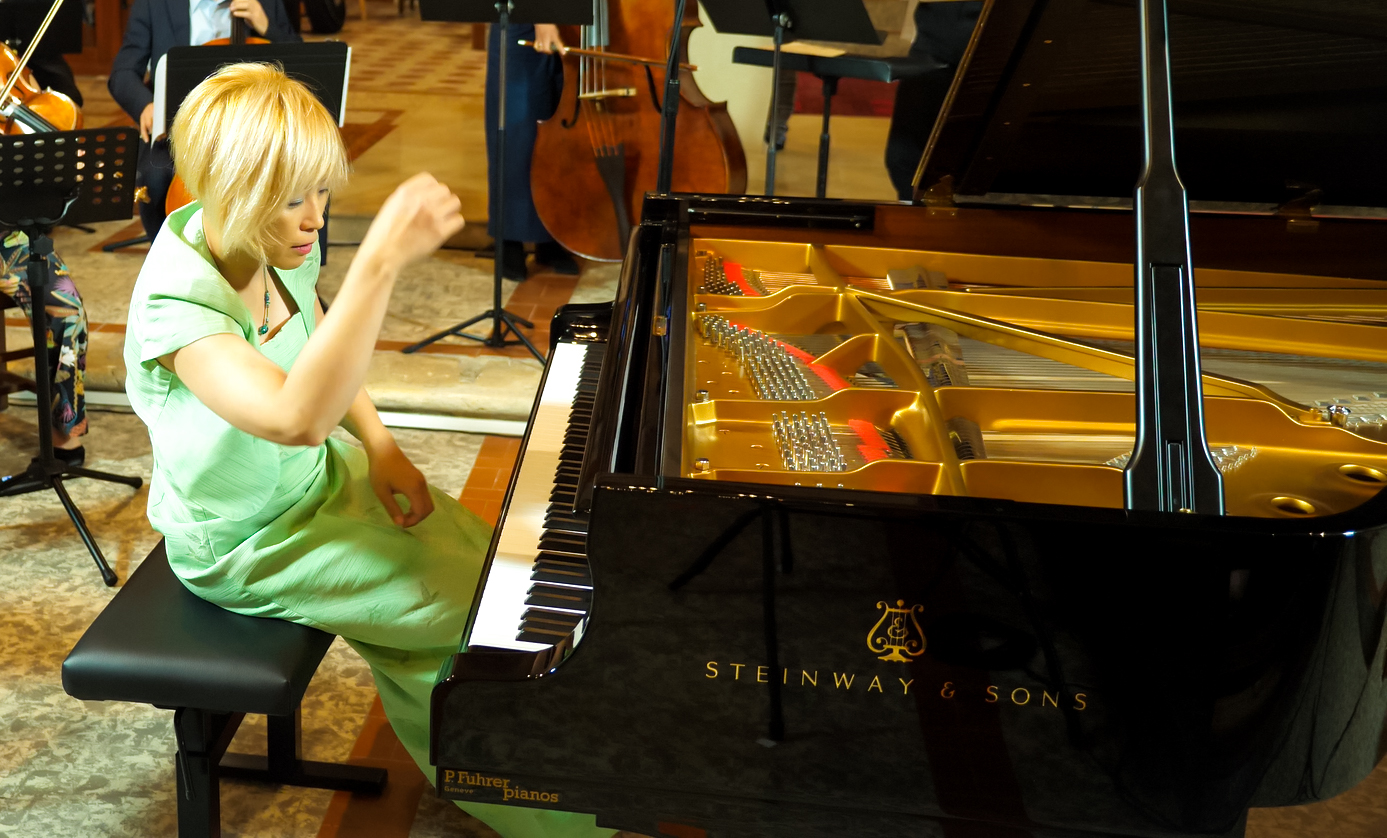 Saya Hashino, virtuosic concert pianist, organist, harpsichordist
Saya Hashino is a virtuosic concert pianist, organist, harpsichordist who brings life to a diverse musical repertoire with finesse and expressivity. Truly versatile and versed in early, chamber, orchestral and contemporary music, she plays her keyboard instruments regularly with highly-acclaimed and established orchestras such as the Orchestre de la Suisse Romande, the Tonhalle-Orchester Zürich, the Orchestre de Chambre de Genève, the Orchestre Philharmonique de Monte-Carlo, the Orchestre Chambre de Lausanne et Ensemble Contrechamps to name a few. Saya is also a master of Reiki Consciousness® since 2021, she gives energy healing and sound therapy as a therapist.
Performance, festivals…
A prolific performer in her adopted home of French-speaking Switzerland, Saya also performs internationally. Most recently in 2021, she demonstrated her powerful vitality and bright sensitivity in her performance of Liszt's Piano Concerto No. 1 in France, which she has arranged for a Nonet, with the world-renowned Kazuki Yamada. In 2019, she was invited to MITO SettembreMusica in Italy to take part in an immersive multimedia performance of videography and two-piano rendition of French music. In 2018, she appeared at BBC Proms at the Royal Albert Hall in the UK and performed Stravinsky's Petrushka alongside the Orchestre de la Suisse Romande. Also with the same orchestra at the Kennedy Center Concert Hall in the USA, she played the celesta in Stravinsky's Song of Nightingale for which she received a glowing review from the Washington Post, describing her performance was "top-notch solo work" and that "revealed this sensationally colored music in all of its riotous variety."
Recording…
Besides live performances, she is also active as a recording artist and is currently working on an album of Bach's masterpieces for organ. Under the record label OPMC Classics, she played the organ in Fauré's Requiem with the Orchestre Philharmonique de Monte-Carlo under the direction of Kazuki Yamada. For Octavia Records, she recorded English Music for Clarinet and Piano with clarinetist Dmitry Rasul- Kareyev as well as Gentle Stream with trumpetist Osamu Kumashiro.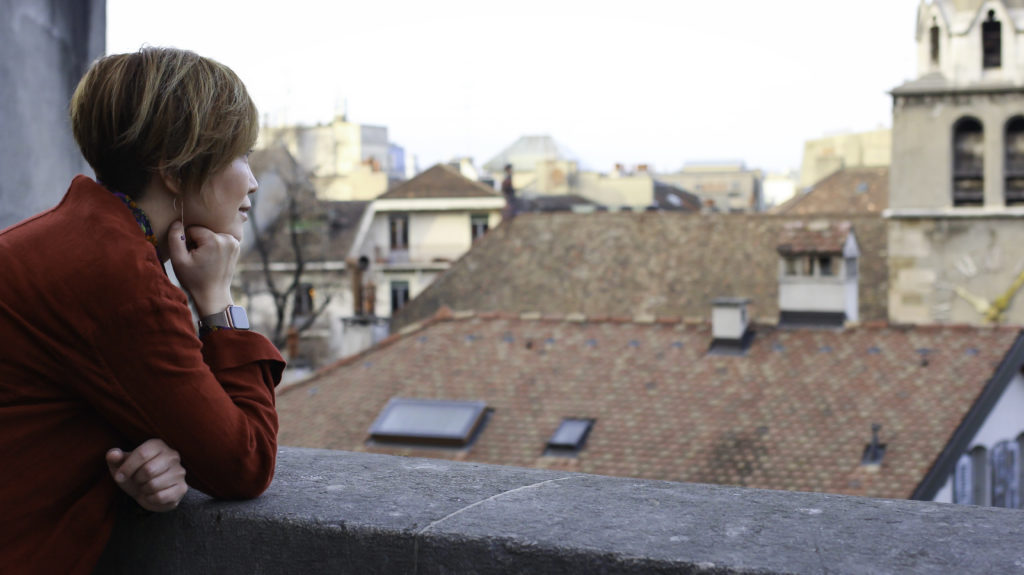 Background
Growing up in her native Sapporo, Japan, she discovered her passion and gift for music at an early age. She started playing popular tunes on the piano by ear even before she had any formal training. After having studied at the Prestigious Geidai, National University of Fine Arts and Music of Tokyo, she perfected her keyboard skills at the Haute Ecole de Musique de Genève from which she received Master's degrees in Piano Soloist and Organ Soloist with various awards. Falling in love with this international Swiss city, she has rooted her life in Geneva and established herself as highly respected keyboardist in the region. Years of experience in a wide range of musical genres as well as cultures has fostered a profound depth in her interpretations.
Project
Naturally curious, she seeks to explore new ways of combining music with other art forms. In the summer of 2021, she founded the Institute International d'Art, Culture et Société to produce various multi-disciplinary cultural and wellness activities to begin in the coming months.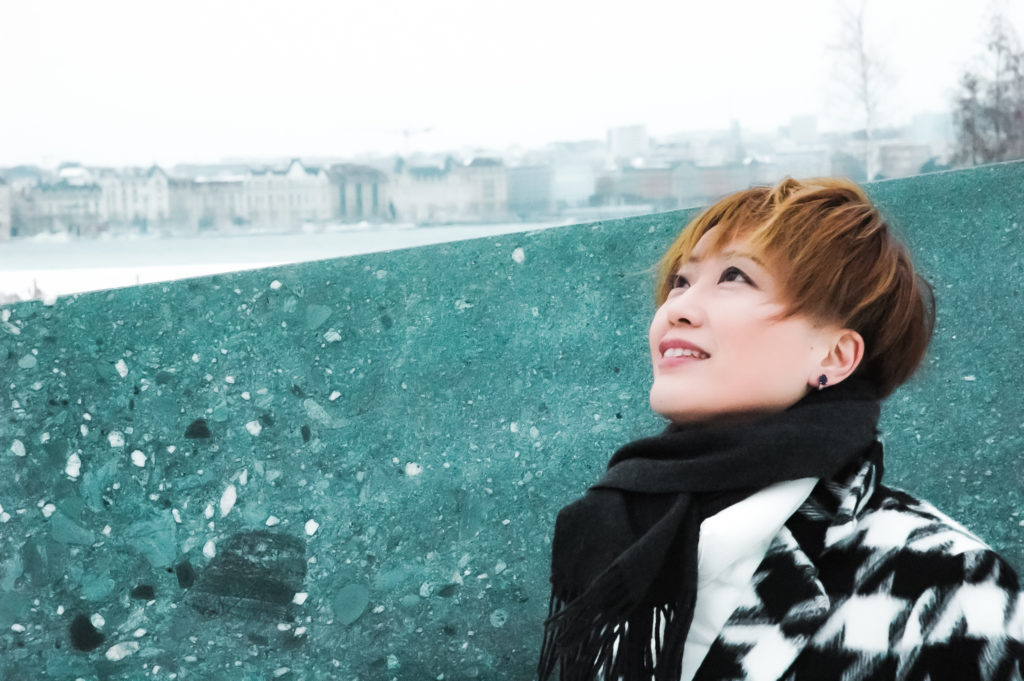 More Videos
About Discography